Our Services

Our Approach

Our Tips
Our Services - We are here to help
Our unique approach to Functional Medicine helps many types of health problems
Getting Started at Crossing Back to Health
Take the steps now to improve your health
We have many possible ways to help you to achieve better health. We will provide you with a full evaluation to help you meet your needs. We are flexible and can start simpler and more targeted, or we can do a comprehensive program right from the start. With Functional Medicine, we work in partnership with you to decide what type of program will work best for you.
Take Our Health Quiz
5 Minutes of your time could add years to your life
We offer a free health quiz to help get you on the path to Optimal Health. Go ahead and click below to get started. What do you have to lose?
Balanced Wellness
A Body in Balance…
is Healthier, Happier and Vital!
Balance is important for health and life. This holds true for the choices you make – food, lifestyle, exercise, relaxation and work. It also holds true in how your body works – in balance. The systems of the body, when out of balance create symptoms and disease can result.
Assess & Evaluate
Bioenergetic assessment enhances our results
Our cutting edge approach adds bioenergetics evaluation techniques on top of traditional evaluation and functional medicine to enhance our ability to help solve todays challenging health concerns.
Digestion and Intestinal Health
Foundational Nutrition
Organ Support
Liver Detoxification
Allergies – Food and Environmental
Stagnation – Meridian Balance "AcuBalance"
Detoxification
Emotional Balancing
Hormone Balancing
Shingles and Post Herpetic Neuralgia
Comprehensive – Digestion & Intestinal Health / Foundational Nutrition / Organ Support
Custom Evaluations – We can create an evaluation to meet your specific needs
Lab Work
Specialty labs enhance the ability to target your treatment and improve your health with functional medicine
Nutrition - Nutritional Micronutrient Testing, Vitamin levels, minerals
Intestinal Health - assess digestion, flora, inflammation, parasites, candida
Metabolism – Organic Acids, Amino Acids, Oxidative Stress, Fatty Acids
Hormones – Women's health, adrenal stress , thyroid, bones
Allergies & Sensitivities – Foods, Gluten & Casein, lactose, molds
Cardiac – Cholesterol panel, oxidative stress
Genetics – Genomic profiles
Toxicities – heavy metals, chemicals, pesticides, endocrine disruptors
Telomere testing
Treatment Options
With us, you have lots of options
Acupuncture
Auricular Therapy
AcuBalance™
Detoxification
Emotional Balancing
E-Stim +/- laser & ultrasound
FAR Infrared Sauna
Functional Medicine
Ionic Foot Bath
Percussor
Virtual Visits with Zyto
The Zyto Biocommunication System provides significant insight into your body
When the body becomes overwhelmed and cannot balance itself, it will exhibit outward symptoms. In essence this is your body's way of asking for help. What if you could eavesdrop and discover the care, the nutrition, and the help that your body would react positively to? If you could communicate with your body, what would it say?
Our Approach - Unique & Inspired
We realize each person functions differently
Our Comprehensive Program
Please click through the links below to see more information.
Our Comprehensive Program
Unique and individualized Health care to meet your specific needs.
At Crossing Back to Health, we believe the best possible healthcare is provided when we use a comprehensive, individualized, targeted method of support and functional medicine to facilitate healing of the body and to prevent disease.
Functional Medicine
Functional Medicine is a patient-centered approach to medical healing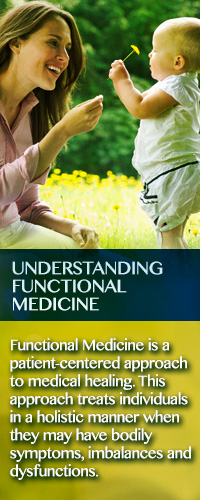 With functional medicine, we focus on the patient's health, utilizing a personalized and system-orientate care program. We aim to address the underlying causes of a patient's problems, while modern medicine aim for short-term treatments aim to patch over the problem by simply treating the systems. We do not ignore common problems such as stress, diet and possible toxins in the patient's life, not do we ignore potential genetic problems.
Healthy Diet - Eat Real Food!
Food is fuel – Would you put fake fuel in your car and expect it to run?
A healthy diet is absolutely essential for your overall health, energy, immune system, normal development, clear thinking, weight and a stable mood. And that's just the beginning...
Foundational Nutrition
Specific support that facilitates Optimal health and vitality
I refer to the support of foundational metabolic processes as "foundational nutrition". Areas of weakness or stress are identified during an evaluation so that the support provided is specific for the individual, providing what is needed by the body at that point in time. This provides the basis or "foundation" for healing, detoxification and optimal functioning.
Organ Support
Organs need nutrients for optimal functioning.
It is important to support organs that are stressed from lack of nutrients and /or toxic buildup.
Liver & Gall Bladder
Kidney & Bladder
Lungs
Endocrine Glands
Digestive Organs – Stomach / Pancreas / Small & Large Intestine
Lymphatics
Skin
Digestion
Good digestion is critical for your health
Poor digestion is a common problem today. It can result in many annoying symptoms and negatively impact your health, often resulting in eczema, asthma, diarrhea, constipation, headaches, fatigue and more.
A Healthy Flora Equals a Happy Gut
The good, the bad, and the ugly - We have trillions of them!
The good bacteria in our gut helps us to digest food, absorb nutrients and keeps a check on the bad bacteria. There is a constant balancing act between the healthy and unhealthy microflora. You can improve your health significantly by understanding how to improve your flora.
Allergies are on the rise!
8 foods account for 90% of food allergies and seasonal allergies are rampant
Allergies of all kinds are on the rise. The allergic reactions can range from a mild intolerance to life threatening anaphylaxis. They often are the cause of many symptoms that can be chronic and downright annoying. Identifying these and properly treating them by utilizing functional medicine can have a profound impact of your health.
Toxin Removal or Detoxification
It's critical to our survival
Detoxification is a critical function of our bodies. We produce wastes on a cellular level and we are constantly exposed to foreign toxic substances that need to be removed from our bodies so that we can be healthy. Today we are exposed to many toxins in our air, water, food and environment in general.
Stagnation
Is your Qi stagnant?
This is a concept not generally considered in traditional medicine but it is important. Stagnation refers to the sluggish flow of "Qi" or energy through the meridians of the body. It can result in many symptoms including muscle aches, stiffness, arthritis, fatigue, inflexibility, pain, headaches, irritability , brain fog and more.
Emotional Stress & Emotional Balance
We live in stressful times
Emotions play an important role in our health. We now understand that emotions can contribute to and can even cause disease. Most people today experience high stress and have lost the balance in their lives between work, school, family responsibilities and relaxation, introspection and quiet time.
Mind, Body & Spirit
Being present in the moment, or mindful, allows us to enjoy our lives
Mindfulness means maintaining a moment-by-moment awareness of your thoughts, feelings, bodily sensations, and surrounding environment. Do you enjoy life or are everyday stresses overwhelming you? The practice of mindfulness has been linked to happiness, health, and psychological well-being, but many of us may not know exactly what it is, let alone how to cultivate it.
No Energy
Energy regulation affects more than just fatigue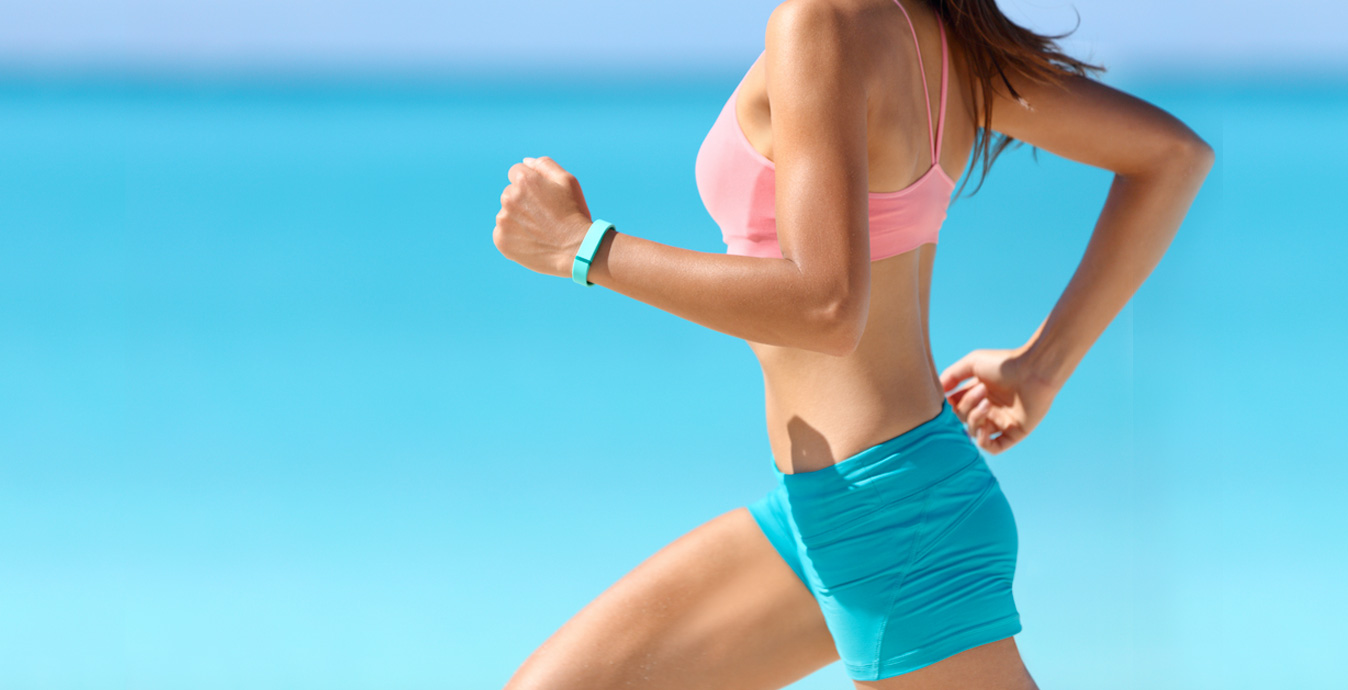 The last few decades has seen a lot of research in to the role of energy in our lives. It has brought us understanding of how genes affect our energy levels and how the toxicity of the environment affects our energy. Functional medicine's approach to energy treatment can not only alleviate fatigue and depression, but those with sensory issues and autism spectrum disorders may also see benefits.
Maintenance is a VITAL step
That which keeps you healthy
Most people will require a small amount of targeted nutritional support to keep them healthy in the long run. We all have family weaknesses that when supported can help to prevent the progression towards those diseases. You have the power to influence your genes in a favorable way.
Quick Tips for Optimal Health
Sick and tired of being sick and tired? Try these easy ideas.
Healthy Living Tips
Simple changes can make a big difference. Here are ideas that you can try:
Advertising tricks
The word "Natural" sounds good but has no meaning at all. Beware of advertising using this term to dupe you into thinking it's something that it is not.
Misleading claims on labels
This tactic can make it tricky to know what is healthy and what is not in canned foods. Look for chemical names that you can't pronounce – that's a dead giveaway that there are preservatives and artificial flavorings present that contribute to poor health.
Dietary Tips
You are what you eat! So take care and learn about what you are putting into your system.
Buy fresh or frozen fruits and vegetables
It is the easiest way to avoid preservatives in food. Stay away from the center part of the grocery store where the dry prepackaged "food" is located.
Think Green!
Green smoothies are quick and easy to make and only require a blender. There are so many great nutrients that are readily available for boosting energy and starting your day off right.
Green smoothies are very helpful for cleansing the liver, reducing your appetite and craving for sweets for the rest of the day!
If you get into the habit of drinking a 16 oz green smoothie every morning you will see your health and vitality improve steadily.
Stress & Mental HealthTips
Your mental health and wellness can be put to the test with to much stress
Practice Qi Gong
The gentle, rhythmic movements of Qigong reduce stress, build stamina, increase vitality, and enhance the immune system.
Want to watch the same video Dr. Davis does? Click Here.
Those who maintain a consistent practice of Qigong find that it helps one regain a youthful vitality, speed recovery from illness, calm the mind and helps to reconnect with the spirit.
8 minutes of Qi Gong is a lot of return on your investment! Energy, flexibility, clarity, relaxing and helps to keep you young.