Strawberry Banana "Nice Cream"
It's hot outside and Ice Cream really hits the spot. Try a healthier alternative – Strawberry Banana "Nice Cream." Nice because it only requires 2 ingredients, has fewer calories and is Non-dairy.
Serves:  2
Supplies Needed:
3 large bananas
2 cups strawberries
Blender or food processor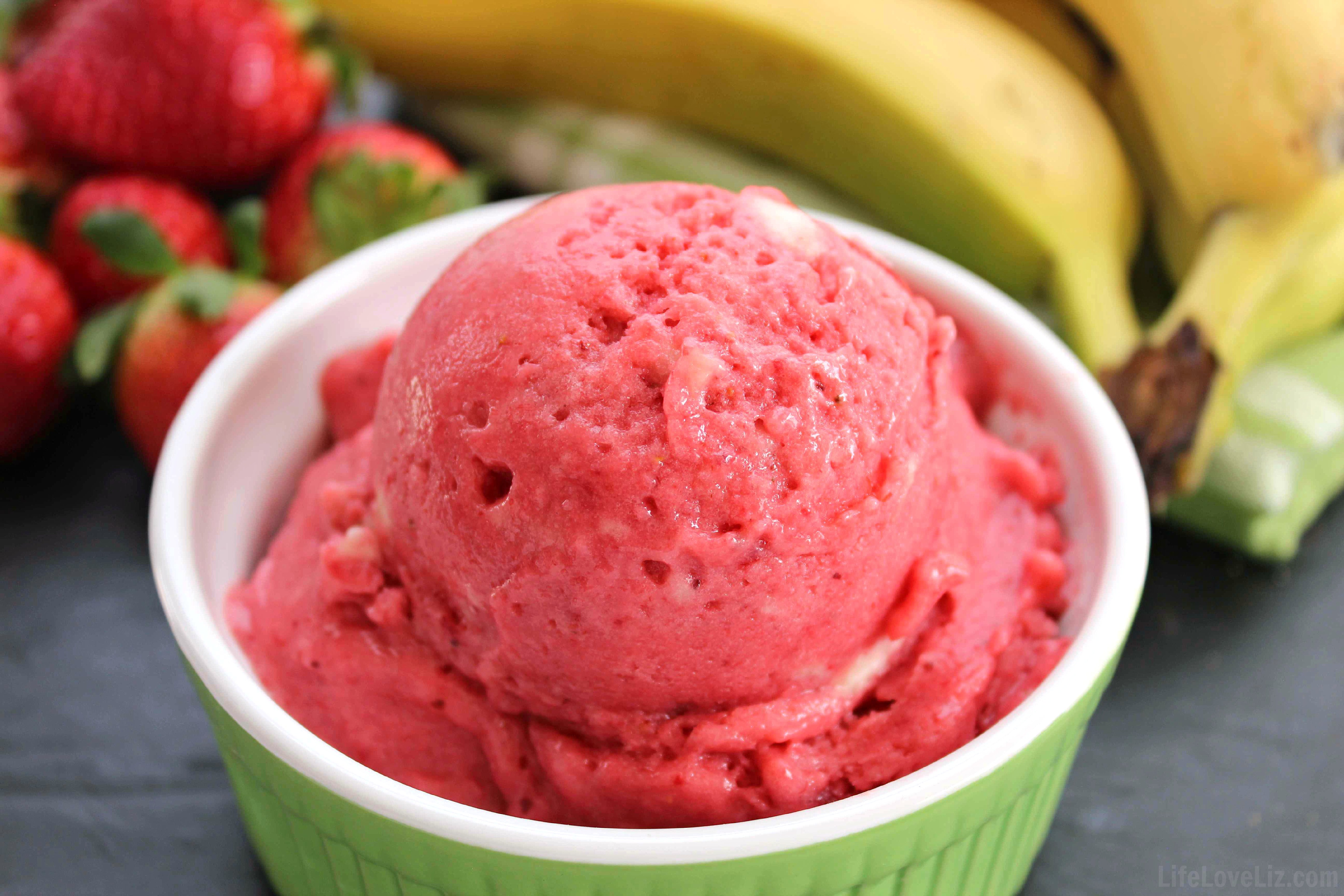 Directions:
Cut the bananas into small pieces and freeze along with the strawberries overnight until frozen solid.
Put the pieces of fruit into the food processor and blend until it reaches a creamy texture. It will get crumbly at first. Blend until it is light and creamy. Serve right away or freeze for later use.
Enjoy!
Dr. Amy Davis M.D.